Here's a clip of me and @PamelaDAnderson on @packagedeal_tv ! http://fave.co/XSO3rX Amazing time!!
Check out the hilarious @sarahcolonna video. She makes me giggle like a school girl. http://youtu.be/1PLOs4TSvQw
If they'd just legalize marijuana first people would be much more chill when the vote for gay marriage came around. #ObviousSolutions
The only way #Looper could have been better is if Bruce Willis had travelled back in time to stop Tyler Perry from making #AlexCross 4.5/5⭐
Mitt Romney drops some info on his religious beliefs. One wonders why he hasn't said more. http://www.youtube.com/watch?v=_pFLBYsFvpY&sns=tw
The very fact the NHL owners hired republican word guru/douche bag Frank Luntz makes them the dicks in this lockout. 50/50 is misleading…
That Alyssa Milano UNICEF commercial really upsets me. I just can't figure out if its because of the subject matter or her shitty acting.
By the time I get back on stage the mic will feel like a big black horse cock in my hand…which will be really awkward if I do well #Hiatus
The president has about as much power over the country as Britney Spears' Public Relations agent has over her. #2012Election #NoOneWins
If Mitt Romney wins I'll never forgive Bill Pullman & Tom Hanks #BigLove #MakingMormonismCool
I think my wife is trying to subtlety toughen me up by constantly buying shitty toilet paper. #Grounds4Divorce
Triple A and AA should combine forces and have tow truck drivers pick your drunk ass up and take you home while giving you Dog the Bounty Hunter style advice.
If you're not moved by Netanyahu's speech regarding Iran today you're probably not moved by the devastation of Hiroshima and Nagasaki either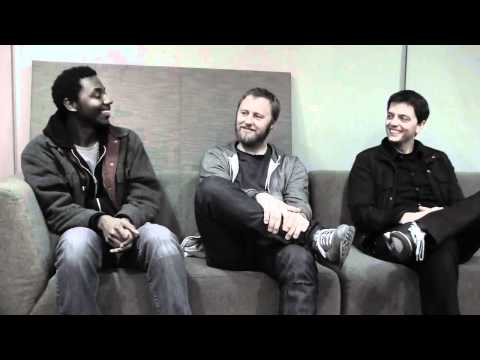 Civilization is the process of setting man free from men-Ayn Rand Republicanism is the process of setting men loose on men in bath stalls-JM
Deadliest Campaign
I just saw the voice over guy for #DeadliestCatch standing on stage with Romney. I guess his interests now range from crabs to blowfish.
Hubble strikes again... the telescope, not my dog....
This is the deepest ever view of our Universe. Each of those blotches are galaxies. Each of those galaxies have billions and billions of stars, or "suns", that are just like ours within them. And a large percentage of those stars have their own planetary systems. So hundreds of billions of galaxies, each with hundreds of billions of stars, each with perhaps dozens of planets and...
Watch
Curiosity Opens Her Eyes for the First Time →
Jesus Diaz, gizmodo.com Great news keep com­ing from the red plan­et. Curios­i­ty has opened her eyes for the first time. She took a good look around her and decid­ed that life is good in Mars—albeit a bit lone­ly. This shit makes me wanna cry. And then punch a reality tv star. Then go back to redo high school science class. And then, oddly, eat some cotton candy. #dontask
"Watching #ToddlersAndTiaras with my wife is a great alternative to a vasectomy."